Commercial Landscaping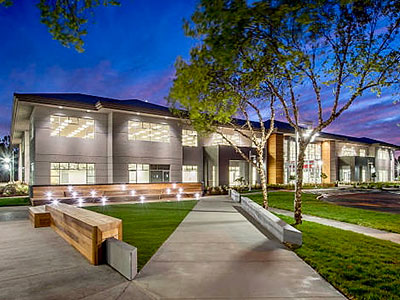 As a business owner, you make it a priority to ensure that all the indoor and outdoor areas on your property are designed and installed properly. The next important aspect is to guarantee that all these areas are maintained well; after all, first impressions matter a great deal in business!

When you have beautifully-designed landscaping, it creates a positive, long-lasting impressions on your clients, team members and visitors.

Great commercial landscaping is never a matter of chance; it takes the expertise of credible and experienced professionals like us to create stunning and functional outdoor spaces on your property. AK Lawn Care is a leading landscaping company based in Milan, MI and we have handled projects for customers in and around Ann Arbor, Belleville, Canton, Chelsea, Dexter, Dundee, Milan, Plymouth, Saline, Tecumseh and Ypsilanti. With 17 years of experience in this space, we know what it takes to create the kind of landscapes that will add value to our clients' properties.


Different Elements of Landscape Design
A great deal of planning goes into designing a landscape and we follow a very meticulous work process. We discuss all your ideas in detail and provide you feasible, energy-efficient, sustainable solutions and handle every aspect of your commercial landscaping project such as:


Hardscapes
Soft scaping
Retaining wall design and construction
Paver installation
Timber wall design and installation
Tree planting
Irrigation and drainage systems
Edging and curbing
Other

Each one of these features and elements has a role to play in the overall theme and appearance of your commercial garden spaces. Our skill lies in using these different installations in the right proportion to create areas that are appealing, functional and a value add to your property.


Custom Landscape Plans
We understand that commercial spaces see a significant amount of wear and tear and can start looking dull and drab quickly. The use of hardy, resilient materials, along with highly experienced personnel implementing the design help to keep your space in the best condition. We also ensure that all materials chosen require minimal upkeep, reducing the cost of your maintenance long-term.

Please call AK Lawn Care at 734-439-3063 to discuss your landscape design or maintenance needs. Our experts look forward to speaking with you and taking your dream from start to finish.