Snow Removal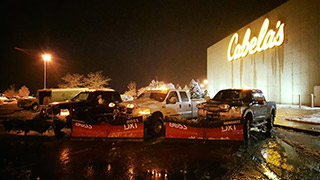 Let's face it, living in Michigan, our winters can be brutal! Whether you head south seeking the sun or stick around to brave the cold, AK Lawn Care can help with all aspects of your snow removal needs! Our largest division to date, we are experts in efficient and around-the-clock services for both residential and commercial property snow removal services.


Snow Removal Process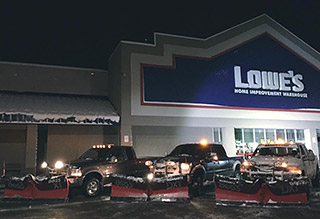 AK Lawn Care has over 17 years of experience in snow removal services. We guarantee satisfaction for all our clients, and pride ourselves on deploying the most experienced personnel with top of the line equipment in the most efficient way possible. There are numerous reasons why customers across the region choose to hire us for commercial and residential snow clearing:


Safety is our top priority, not only for our team, but to ensure no accidents or damage is done to the beautiful features of your property
Every member of our snow removal team is skilled and experienced
Our personnel go through regular training sessions - this helps keep their skills up to date and they can handle even the most complex jobs with the highest levels of expertise.
We use the latest and the most advanced snow removal equipment such as:

Heavy duty loaders
Snow blowers
Commercial-grade salt spreaders
Snow shoveling machines
Quad-axle dump trucks etc.
Good old fashioned manual shoveling for those hard to reach areas

Licensed & insured
Snow Removal Contract
We offer snow removal contracts to both residential and commercial clients – this way we do the monitoring for you, 24 hours a day, 7 days a week! You can rest assured that we are geared up and ready to take on even the worst of storms during the winter months. AK Lawn Care is delighted to provide quotes for the following (but not limited to):


Residential Property Snow Removal
Commercial Property Snow Removal

Banks
Large and small retail stores
Homeowner's associations
Industrial warehouses
Churches
Offices
Other


At AK Lawn Care, we handle every aspect of your job from start to finish. Call us at 734-439-3063 and speak with our experts about your custom snow removal needs today!