Services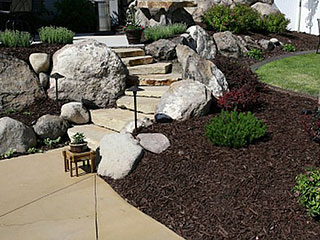 We at AK Lawn Care are one of the front-running landscaping companies based in Milan, MI and handle projects for customers in and around Ann Arbor, Belleville, Canton, Chelsea, Dexter, Dundee, Milan, Plymouth, Saline, Tecumseh and Ypsilanti. We provide a wide variety of services such as:


Residential Landscaping
Our experts can provide landscape design options that will complement the architecture of your home and the styling of other features in your landscape. Creating attractive landscaped areas is about using a very creative approach, focusing on practicality and functionality as well as aesthetics. We use the right features in the correct proportion to create stunning landscapes on your property. We are focused on providing you value for money and use the best workmanship and materials in the work. Read More About Residential Landscaping »


Commercial Landscaping
Every business owner takes great care to ensure that the outdoor areas on your property are designed as well as installed well. It's equally important to ensure they are maintained well, as first impressions matter a lot in a business. Having creatively-designed landscaping creates a very good first impression on your customers, clients, employees and visitors. We provide excellent commercial landscaping solutions at very reasonable pricing. All the work will be conducted professionally and with the least amount of disturbance to the workings on your property. Read More About Commercial Landscaping »


Tree Planting, Removal & Stump Grinding
Every landscaping has a certain number of trees and these add shade & greenery to the outdoor spaces of your home. We give you the correct advice about which trees should be planted different areas of your yard and garden. If there are any trees that are leaning dangerously or have been damaged in a storm and need to be removed, we handle those jobs as well. We also provide excellent stump grinding services to residential and commercial customers and ensure that the stump is cleared expertly from your property. Read More About Tree Services »


Lawn Maintenance
We understand how important it is for you to keep your lawn healthy and looking good and provide a variety of lawn care services such as mowing and trimming, over-seeding and ore aeration as well as lawn fertilization. In addition, we also handle mulching, sod replacement, crabgrass Control, and broadleaf weed-control, pest Control, de-Thatching/Power-Raking, spring cleanup as well as fall clean up. We use organic products in our work and the latest equipment and tools so the work is completed in efficiently and quickly. Read More About Lawn Maintenance »


Lawn Fertilization
All our landscape care plans have a lawn maintenance schedule built in them & fertilization is a vital part of it. We use high grade organic fertilizers in our projects and this helps the lawn grow strong enough to fight diseases and infestations. The right kind of organic fertilizers also makes the grass more sustainable and increases its longevity. We custom design fertilization plans for the lawn spaces in your landscape and provide these services at very reasonable pricing and this provides you value for money. Read More About Lawn Fertilization »


Aeration & Dethatching
Compacted soil affects the drainage of water in the landscape; it can also result in pooling of water on your lawns. This can also affect the quality of the lawn. We provide aeration services that are carried out at different times of the year. In most instances, this is done in conjunction with the fertilization schedule. Aeration helps the grass roots absorb water and nutrients and this adds to the longevity and resilience of the lawn. Read More About Aeration »


Irrigation Installation & Maintenance
Irrigation systems are installed at the first phase of the landscaping project as some excavation work is involved in it. Sprinkler systems are ideal for watering lawns and you can choose between automated and manual ones. Aside from this, we can also install rain sensors, drip irrigation systems and soaker hoses, depending on the spread of the landscape and the type of landscape features you have on your property. We ensure that every softscaping feature on your property gets the right amount of water at the right times. These irrigation plans are always incorporated into the overall landscape design plan. Read More About Irrigation Installation & Maintenance »


Drainage Systems
It is also important to install the right kind of drainage systems in your landscape. We take extra care while designing the drainage system in your outdoor spaces. In case you notice that there is constant pooling of water in different areas of your garden or yard, we also provide drainage upgrade solutions. We install different types of drainage systems such as - French drains, dry wells, culverts and swales, downspouts and gutters, planter drainage, drain tile systems, dry creek beds , trench drains and pathway, walkway and driveway drainage. Read More About Drainage Systems »


Pavers
We always recommend the use of pavers for most of the outdoor space, especially the ones that are open to the air. They are suitable for installing on driveways, walkways, and pathways, entranceways, patios, decks, pool areas etc. You can choose from brick, natural stone or concrete pavers and you will find that these are available in a variety of colors, designs and textures. This helps you create a unique and interesting look on your landscape. Read More About Pavers »


Retaining / Timber Walls & Steps
Retaining walls are built to prevent soil erosion and provide support to sloping areas on your property. These walls could be made of CMUs, brick, natural stone, aggregates and other masonry materials. These are specially engineered walls that are strong and resilient. We can also build dual function walls that have in-built seating or recessed lighting elements. These walls can be constructed along fireplace or fire pit spaces as well as outdoor kitchen areas. Read More About Retaining Walls »


Snow Removal
We are the snow removal experts that can handle all types of snow clearing jobs with expertise, safety and in a reliable manner. We use the most advanced snow removal equipment including heavy duty loaders, commercial-grade salt spreaders, snow blowers, snow shoveling machines, as well as quad-axle dump trucks etc. For odd-shaped spaces in the landscape, we use manual shoveling techniques to clear all the snow from your landscape. We can design excellent custom snow removal plans based on your specific needs and budget. Read More About Snow Removal »

If you are looking for company that will handle all your landscaping needs at a very reasonable commercial and residential landscaping cost, we are the company to call. At AK Lawn Care, we handle every aspect of your job from start to finish. Call us at 734-439-3063 and speak with our experts about your requirement.