Lawn Care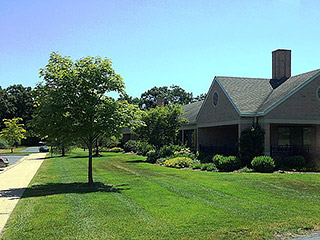 Your lawn is a perfect place for relaxation since it's a patch of green among concrete structures. As such, it must be kept in perfect health and shape through proper and periodic lawn care. When your lawn is taken care of, you can enjoy its soothing beauty and make your property always inviting. It's an investment that is surely worth every dollar that you spent.

While it's possible to perform lawn maintenance on your own, it is better to simply hire professionals to do the job. With such people taking care of your lawn care needs, you are guaranteed of a healthy and attractive lawn. At AK Lawn Care, Inc., we are fully capable of performing all tasks related to lawn maintenance since we have complete resources and skilled manpower readily available. Our company has served residents across the state, particularly those in Ann Arbor, Belleville, Canton, Chelsea, Dexter, Dundee, Milan, Plymouth, Saline, Tecumseh, and Ypsilanti, MI. If you have urgent lawn care concerns, please call (734) 439-3063 and our friendly staff will gladly assist you.


Landscaping
Maintaining an entire landscape is a tough job to do since you need to ensure that every element is covered. Aside from trees, shrubs, and other softscapes, it is also vital to take care of hardscapes (patio, deck, walkway), fire features (fire pit, fireplace, fire bowl), and water amenities (pool, pond, waterfalls). When properly maintained, these landscaping elements will last for decades and provide benefits that will make your outdoors truly a place for rest and relaxation.


Lawn Mower
There are some things that you need to remember when it comes to mowing lawns. First is just how frequent you must mow your lawn. Ideally, mowing twice a week is required during wet season when grasses grow faster, while mowing every two weeks is ideal if it's already dry season. Another important consideration is the height of the mower itself, which is set based on the type of grass. For perennial ryegrass, hard fescue, and Kentucky bluegrass, set the mower anywhere between 1.5 to 2.5 inches. Meanwhile, choose the 1-2 inches setting for buffalo and St. Augustine grasses; for Bahia and tall fescue, go for 1.5 to 3 inches.


Lawn Care Services
If you want to get the best results possible, keep in mind this simple guide on how to choose the right company offering lawn care services:


Credentials. See if the company has a valid landscaping license since it's an indicator of its professional credential and legality of operations. A list of completed projects is also a great credential to look for.
Manpower. The company must employ skilled and experienced crews who can perform lawn care jobs professionally.
Resources. If the company has a complete inventory of heavy equipment and hand tools, as well as supplies used in lawn maintenance, then it's a great pick.
Lawn Maintenance
Proper lawn care is not only about mowing since there are other important tasks to be done such as fertilization, weeding, trimming and pruning, aeration, seasonal cleanups, and the like. By having all these maintenance procedures done regularly and by skilled people, you can keep your lawn healthy, presentable, and safe for everyone spending time on it.


"MORE ARTICLES"
Landscaping
Paver Installations
Retaining Walls
Tree Services
Snow Removal