Paver Installations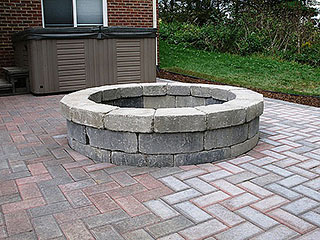 Most homes in Michigan have paver outdoor amenities. This is not surprising since pavers are excellent flooring materials and widely used in residential property improvement projects. A lot of paver installations in the state are made from interlocking concrete pavers, which is a cost-effective option for homeowners. But there are still a large number of property owners who still opt for other materials such as clay bricks and natural stones because of the appeal and durability of these materials.

If you are also planning to install pavers on your outdoor amenities, you need to call professional installers like us at AK Lawn Care, Inc. Our company has already completed countless paver installations across the state. Some of the projects that we have handled include paver driveways, walkways, patios, decks, courtyards, sidewalks, and other outdoor paver features. Most of our residential clients come from Ann Arbor, Belleville, Canton, Chelsea, Dexter, Dundee, Milan, and Plymouth. We also have commercial clients from Saline, Tecumseh, and Ypsilanti, MI. Please call (734) 439-3063 to get professional installers for your paving project.


Installing Pavers
If you have a paving project, make sure that you're hiring experienced and certified paver installers. They can ensure the accurate and speedy installation of your chosen pavers. They also have the right tools and equipment and proper training. Installing pavers is a technical job, so it is best left in the hands of professionals.


How to Install Pavers
Do you want to learn how to install pavers? If you are one of those DIY homeowners who would like to personally install their walkways or patios, you need to learn the different paver installation techniques and methods. You should also follow the installation procedures recommended by paver manufacturers to ensure the structural integrity of the paver amenity. The paver installations in your property will not last long if they were poorly built.


Installing Patio Pavers
Patio is a typical addition to an outdoor setting. It is preferred by many property owners because of its design flexibility and the wonderful benefits it provides. You can also enjoy these benefits by using topnotch materials such as patio pavers. They come in various designs, colors and patterns so you can easily create your desired patio theme. But installing patio pavers is not an easy job since you need to learn the process, use certain tools and equipment, and apply some creativity to achieve your desired results. The best thing to do is to just hire professional paver installers.


Installing Brick Pavers
The classic appeal of brick pavers will always entice people to use them on their outdoor improvement projects. Installing brick pavers on your patio, walkway, or driveway will surely boost your home's aesthetic appeal. Since bricks come in earthy and subtle colors, they can easily blend with any theme or style.


Paver Installers
All types of paver installations will last for decades only if they were designed and installed by qualified installers. Before you hire a local Michigan contractor, make sure that the company employs certified paver installers who are also well-experienced in installing various types of pavers. They must know how to install clay bricks, stone pavers, and concrete pavers.


"MORE ARTICLES"
Landscaping
Lawn Care
Retaining Walls
Tree Services
Snow Removal